Calendar
Mud Club meets every first and third Friday of the month at 1:00 at the Meeting House – the next Mud Club is August 5. For more information, click here to email Cameron. Click here to follow Mud Club news on Facebook!
Upcoming in First Day School & Nursery:

August

7 from 10:00 to 10:45 AM. In First Day School: Discussion Group, SPICES, and Advertising Design. Nursery: Games and play.
Religious Education Planning Discussion,

August 14

at the rise of Meeting.

All are welcome

. We will discuss the ideas covered in Mary Snyder's book, Opening Doors to Quaker Religious Education and how we might apply them as we move into the new school year.
Cannot make it to Meeting? Click here to check out some DIY First Day School lessons.
Quaker Parent Get-Together – Saturday, August 27, at 7:30 PM (virtual).
Goose Creek Teen Group (ages 13-18) – Sunday, July 30, 7:30 PM (virtual).
Masks are optional in both the Meeting House and the Nursery
For more information, click here to email Cameron
Friendly Adult Presence Sign Up
The Ministry & Worship and Religious Education committees have Finding FAP duty this month of August! Click the button below to sign up to be a Friendly Adult Presence for the First Day School and/or the Nursery. Thank you!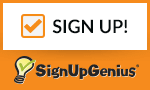 ---
Quakers & Nature
This lesson touches on how we humans are connected to the quality of water we drink and stewardship. We will look at some types of human activities that occur on land (the ground) and how those activities might impact our water. We will ask ourselves how we treat the land around us and how we can practice sustainability, caring for the earth and water.
Last week, Patrick Holden mentioned John Snow, the British scientist who discovered that people in London were sickened with cholera that came directly from one neighborhood water pump contaminated by sewage water. This was a prime example of how something harmful, in this case a disease-causing pathogen, was able to cause an epidemic of a deadly disease in an entire city. He also talked about the journey one drop of water takes from the small stream by the cemetery in Lincoln into the Atlantic Ocean. This week, we will explore how humans impact our water.
---
From Faith & Practice
Holidays, Friends maintain, are no more holy than other days. Some, Are you concerned for responsible use of natural resources and their nurture for future generations? Do you try to avoid wasteful consumption and pollution? Do you seek to preserve the beauty and balance of God's world? – From Faith and Practice of the Baltimore Yearly Meeting of the Religious Society of Friends (1988)
---
From the Bible
Psalm 104:10-12 From The Holy Bible, New International Version, (1984):
He makes springs pour water into the ravines;
It flows between the mountains.
They give water to all the beasts of the field;
The wild donkeys quench their thirst.
The birds of the air nest by the waters;
They sing among the branches.
---
Discussion Questions
What are some of the activities we humans do to the soil or earth? Think of as many examples as you are able.
Think about how some of these activities might impact or affect water nearby (when it rains/snows and what happens when this water enters streams, creeks, ponds, lakes or marshes).
In addition to Stewardship, how do the other SPICES (Simplicity, Peace, Integrity, Community, Equality, Stewardship) relate to today's subject?
---
Activities
Discuss what we do on top of the earth (aboveground human activities), ie., in winter, snow plowing, salting and other chemicals on roads; fertilizers for farming and gardening; pesticides to control threats to our crops, herbicides to control weeds, clearing land to build houses or remove trees and brush, emptying marshy areas and swamps. (Discuss impacts from industrial activities/optional.)
How do our human activities affect or change the quality of water (usually downhill, but sometimes underground)?
Use the list of examples and discuss these human activities to explore the downstream effects and possible outcomes.
Visit Stream and/or show video "Impact of Water Run-off…" (below). Depending upon levels of understanding, explain and discuss one or more of the following: erosion and stream flow, erosion/siltation, salt/chemicals on road surfaces and damage to vegetation; fertilizer runoff and pond scum; large-scale algal blooms and fish kills in Florida; stream health near dog parks.
Discuss possible solutions for protecting our water and list responses.
Tell the story of the creation of the EPA and the Clean Water Act; discuss land use, consider individual/family choices that support healthy groundwater and water runoff.
---
Video Picks
---
Collected Favorite Recipes
Here are some of our favorite recipes. Email Us for more information
07/04/21, Cameron's favorite: Crepes, click here for the recipe courtesy of Alton Brown, The Food Network (watch video below)
07/11/21, Maria's favorite: Chocolate Chip Cookies, click here for the the Joy of Cooking's recipe.
07/18/21, Summertime favorite: Zucchini Bread, click here for The Washington Post's recipe.
07/25/21, Another summertime must-have, Mason Jar Ice Cream, click here for the very easy recipe! You'll be hooked.
08/01/21, from Cameron, a simple and yummy favorite with only 3 ingredients, Peanut Butter Cookies click here for the recipe.
08/08/21, Cameron's Birthday Cookie Dough (vegan, gluten-free), Email us for the recipe
08/15/21, Erin Traub's Banana/Pumpkin Bread, Email us for the recipe
08/22/21, Joeypick from the BYM camps cookbook, Sweet Potato Biscuits, Email us for the recipe
08/29/21, Aimee Indian Lentil Soup, Email us for the recipe
09/05/21, Emma's Blueberry Bars, Email us for the recipe
09/12/21, Cris' Summer Pepper Frittata, Email us for the recipe
09/19/21, Small Farmer's Journal's Boston Brown Bread, Email us for the recipe
09/26/21, Diet for a Small Planet's, Vegan Feijoada, click here for the recipe
10/03/21, Small Farmer's Journal's, Cinnamon Buns, see recipe below.
10/10/21, Quick Pickled Jalapeños, The Washington Post, click here for the recipe.
10/17/21, Vegan Sweet Potato and Kale Soup, From My Bowl, click here for the recipe.
10/24/21, Best Ever Homemade Flour Tortillas, The Cafe Sucre Farine, click here for the recipe.
10/31/21, Pumpkin Soup, Email us for the recipe
11/07/21, Carrot Cake, Email us for the recipe
11/14/21, The Washington Post's Skillet Caramelized Cabbage, click here for the recipe
11/20/21, The Small Farmer's Journal's, Scout's Pumpkin Breakfast Muffins and Spicy Chicken Bacon Soup (see recipes below)
11/27/21, The Washington Post's, Stuffed acorn squash with lentils, pecans and brown butter, click here for the recipe
12/05/21, The New York Times' Classic Potato Latkes, click here for the recipe
12/12/21, Aran Goyoaga's, Pear and Toasted Miso Upside-Down Cake, see recipe below or at The Washington Post. Click here to see Goyoaga's cookbook, Cannelle et Vanille Bakes Simple
12/19/21, The Small Farmer's Journal, Steamed Quaker Pudding, see recipe below
12/26/21, Holiday Crinkle Cookies, click here for the recipe.
01/02/22, Hoppin' John! A classic Southern dish to celebrate New Year's. The black-eyed peas are for good fortune in the coming year. Click here for the recipe.
01/09/22, Buckwheat Crepes With Ham, Cheese and Egg, click here for the recipe.
01/16/22, Polenta With Chickpeas and Tomatoes, click here for the recipe.
01/23/22, Molasses Mocha Cookies from the Small Farmer's Journal
01/30/22, Easy Vegetable Baked Pasta, from Inspired Taste
02/06/22, The Best Chicken Soup You'll Ever Eat, click here for the recipe from The Ambitious Kitchen
02/13/22, Chocolate Pound Cake, click here for the recipe from Trisha Yearwood on the Food Network
02/27/27, Creamy Forest Pasta With Mushrooms, from "In Minutes," Clodagh McKenna. Click here for the recipe online.
03/05/22, Oat Flour Sweet Potato Brownies, from Rob & Mo Moutoux. Click here for the recipe.
Share your recipe! Please send to Cameron
---
Street Address:
18204 Lincoln Road
Purcellville, VA 20132
Postal Address:
PO Box 105
Lincoln, VA 20160